​​"Ambassador For Pea​​ce Award – 2016" to Dr. BK Binny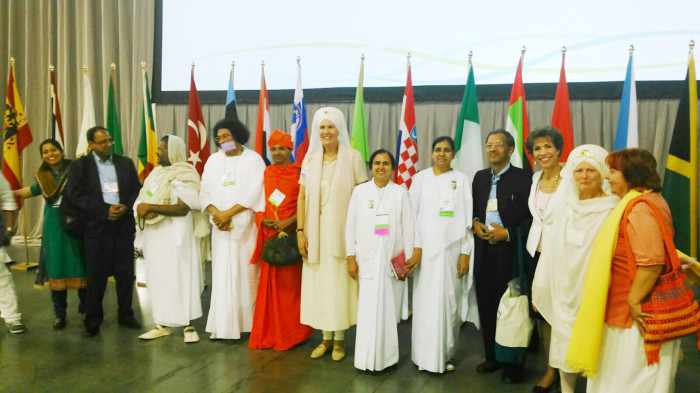 ​​
"Ambassador For Peace Award – 2016" to Dr. BK Binny and also selected Regional Director by World Peace  Initiative USA. 
Dr. Binny Sareen received International "Ambassador For Peace Award – 2016" For The Distinguished Services To The Humanity on the occasion of  International Human Rights Day '2016  and  International Human Rights Awards "6th Bhartiya Manava Adhikar Samman'2016)  for Peace, Harmony, Protecting and Promoting Human Rights, with "National Council Of News & Broadcasting (NCNB), Asian Human Rights Council (AHRC) , Amnesty Worldwide (AW) , Universal Mission For Peace And Harmony (UMPH) And International Institute Of Human Rights Studies (IIHRS)".
Awards were presented at India Islamic Centre Auditorium, New Delhi on10TH DECEMBER'2016.
The Awards was presented at ceremony taken place in DELHI in the presence of distinguished  guests from all the sectors i.e. Social Activists, Religious Leaders, Social N
GO, Foreign Diplomat, United Nation, Ex Ministers , Ex MLA , IAS , IPS, Judiciary , Advocates ,Sports, Film Industry, RWA, Journalists, Bureaucrats, Doctors, Engineers, Chartered Accountants, and  Law Colleges, Universities, School etc. from all over the India and Globally. 
The speech of  Dr. Binny Sareen, Dr. Prashant Bhalla , Venerable Bhikku Sanghsena , Acharya Dr. Lokesh Muni , Chief Imam Dr. Umer Ahmed Ilyasi , Dr Sandeep Marwah and Prof. K K Aggarwal  has touched the heart of the people.
The Various schools have participated and performed in the event as KR Mangalam World School , Manav Bharti India International School.
 Dr. Anthony Raju , Chairman All India Council of Human Rights, Liberties and Social Justice appreciated and acknowledged in his speech distinguished contributions of Award Winners. Awards were also given in field of Exceptional leadership, Media Excellence, Asia Most Eminent Journalist, Art and culture and for health care
THE AWARDS WERE PRESENTED BY :
Dr. Prashant Bhalla , President Manav Rachna Educational Institutions
Lt. General Shokin Chouhan
Lt. General Amit Sarin
Prof. K K Aggarwal , Chancellor , K R Mangalam Univerity
Dr. N C Wadhwa (IAS Retd.), Manav Rachna International University
Acharya Dr. Lokesh Muni
Chief Imam Dr. Umer Ahmed Ilyasi
Mrs Neera Shastri
more……