MBA Counseling Classes(2014) at Dibrugarh University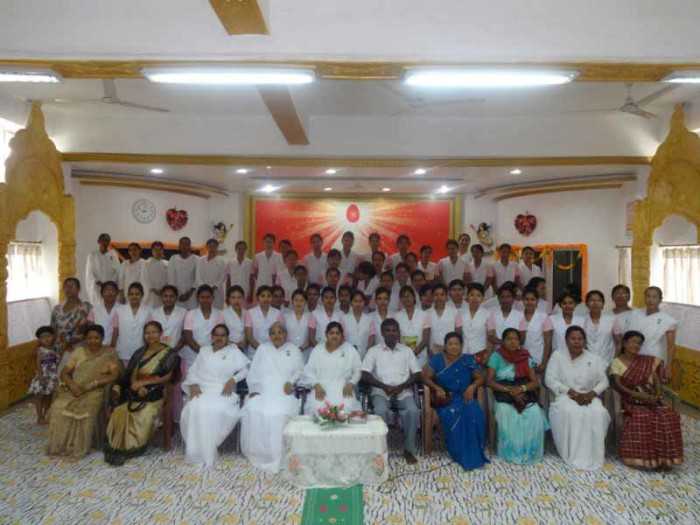 25th May, Dibrugarh: – Right from 5th May, 2014, MBA(Self & Crisis Management) Counseling Classes at Dibrugarh University are going on. Three Professors namely, Prof. Protim Baruah, Prof. Brishni Borkakati and Prof. Aradhana Barthakur from Dibrugarh University are pursuing their counseling classes in subjects Organisational Behaviorss + Values for Managers, Managerial Economics and Principles of Economics respectively .
Brother Prof. Dr. C. Loganathan from Madurai, BK Leena from Cuttuck and BK Durgeswari from Bhubaneswar reached Dibrugarh on 19th May 2014 and they pursued their Counseling Classes at Dibrugarh University from 20th May to 25th May 2014 on the Subjects namely Synthesis of Spirituality + Crisis Management, Managing the Self and Healthy Lifestyle for Managers respectively.
This year, 22 students enrolled into this MBA Programme which is recognized by UGC.
B.K. Dr. C. Loganathan, B.K. Leena, BK Durgeswari and BK Binita were also invited by Lahowal College, Dibrugarh and the Department of Performance of Arts, Dibrugarh University for their deliverances on "Self Management and Crisis Management". They also delivered Baba's massages to the students and faculties of ANM Nursing College, Assam Medical College, Dibrugarh.