Nirwair Bhai Honoured with Bharat Gaurav Award in London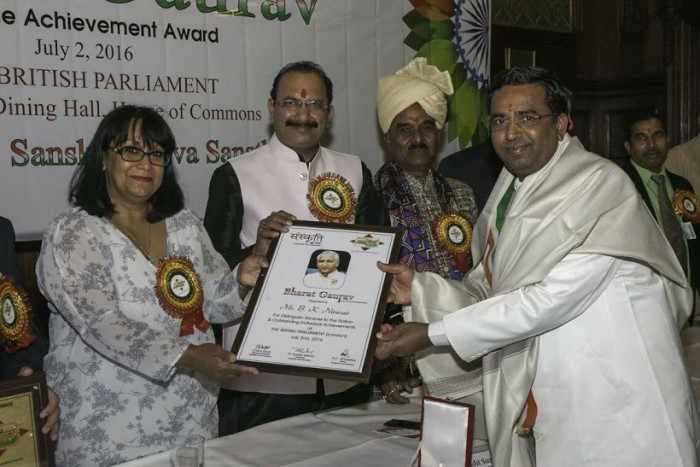 Rajyogi B.K. Nirwair Bhai, Secretary General of Brahma Kumaris has been conferred "Bharat Gaurav – Lifetime Achievement Award" on 2nd July 2016 in a grand ceremony held at House of Commons (British Parliament), London (UK) in the presence of dignitaries from all over the world.  On his behalf  BK Bharat from institution's head office Mount Abu received the award.
The award was presented by Parliamentary under Secretary of State for International Development and Member of House of Lords Baroness Sandip Verma and Sanskriti Yuva Sansthan chairman Suresh Sharma. The award was presented to people who have achieved extraordinary excellence in their fields and have made India feel proud of them by Sanskriti Yuva Sansthan, an international NGO working for rise of Indian Culture.
This award was given to BK Nirwair Bhai for his unparalleled contribution in spreading Indian spirituality, Rajyoga mediation and human values throughout the world.