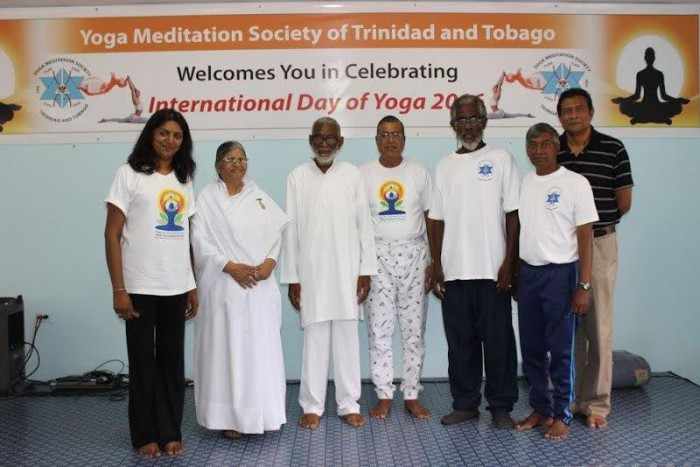 Brahma Kumari Sister Dr Hemlata Sanghi Recieves Yoga Day Award
On the second anniversary of International Day of Yoga as declared by the United Nations, Brahma Kumari Sr Dr Hemlata was presented with an award by Mr Deoraj Teemul chairman of the Yoga Week Celebrations on Sunday June 26th at the NCIC auditorium in Chaguanas. Dr Hemlata is the Spiritual Head of the Brahma Kumaris Raja Yoga Centre located on Pointe a Pierre Road, San Fernando and has been teaching the art of meditation for the past 49 years.
In 2014, doctor Hemlata also received a National Gold Award from His Excellency the president Anthony T.A. Carmona for her contribution to the development of women. Born in Hyderabad, India and migrated to Trinidad in 1979 as a yoga teacher, sister Hemlata has empowered families and touched the lives of thousands of persons through her practical experiences gained through her yoga practices.
Yoga Day was a proposal of the Prime Minister of India Mr Narendra Modi  when he addressed the United Nations General Assembly on September 27th 1914. The 193 member United Nations General Assembly (UNGA) on December 11th 2014 approved by unanimity a resolution establishing June 21st as International Day of Yoga.